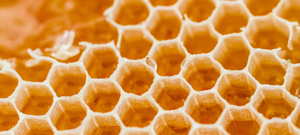 Our Hemp Honey FAQs page provides answers to common questions about our premium Hemp Honey. Discover essential information regarding its legality, proper storage, and considerations for individuals with allergies. We aim to address your concerns and ensure a seamless and enjoyable experience with our high-quality Hemp Honey products. For additional questions, please contact us!
What is Colorado Hemp Honey?

There is a connection between good quality soil, untainted plants and nutritious food. It is our family's conviction that you deserve this combination when it comes to ingredients for you and your family. Our ingredients are simple and there aren't too many of them; delicious raw, uncut and unfiltered honey from our hives in the Rocky Mountains is combined with our home-grown hemp which is picked and processed on our farm.

Our unique proprietary method of mixing our farm-grown hemp into our raw honey enables the even distribution of the full-spectrum hemp extract that can be experienced in every spoonful of honey. As an added benefit, we have included organic, pure plant essences such as lemon, tangerine, ginger and turmeric: offering a tasty fusion of clean ingredients to help enrich your day.

A simple food combination packed with goodness that can be enjoyed on toast, in tea or coffee or straight off the spoon at any time of day and to help ease the stresses and challenges we face in today's hectic lifestyle.

Colorado Hemp Honey is a combination of pure, raw honey, full spectrum hemp extract, and organic essential oils. CBD and other phytocannabinoids are naturally-occurring in full-spectrum hemp extract, but Colorado Hemp Honey is more than just CBD: it is also full of naturally occurring enzymes, omegas 3 & 6, and terpenes!
Do you test your products for potency and purity?

We sure do. At Colorado Hemp Honey, each of our ingredients in tested three times for purity and potency before it leaves our facility and reaches our customers.

Each raw ingredients arrives at our facility with verifiable Certificates of Analysis provided by the manufacturer for purity and potency.
During the in-house production process, we test the ingredients a 2nd time to ensure potency.
After the finished product has been been created, we send that product off to a third-party testing facility to ensure potency for a third time.

Learn more about our third party testing methods and to see third-party Certificates of Analysis for our products, click here.
Why is your raw honey different colors?

Raw, small batch honey varies in color and flavor from season to season and hive to hive. This depends on the bees and the type of flowers they forage. The resulting honey may be lighter or darker, more floral or sweet or less sweet in taste. Our honey is a wild foraged product and we intentionally allow for these variations. Honey and wine are very similar in that they take on the characteristics of the area that they are produced. This is the beauty and wonder of raw and natural honey!


You will not see this with store bought honey since it is a homogenization of different honeys from many hives from many different areas and is often cut with syrup and filtered.
Where does the hemp come from?

Much of our hemp is grown right on our farm in Parker, Colorado and we also co-op with multiple farmers in Colorado. We use a proprietary blend of hemp that is 100 percent Colorado grown and extracted.

Our hemp is non-GMO and responsibly grown without pesticides. It is repeatedly tested for contaminants to ensure potency and purity.

We use a renewable resource in our extraction process and we take an extra safety step to heat our hemp to such a temperature that it is safe and there are minimal risks of botulism.
What is full spectrum hemp extract?

We use full-spectrum hemp that contains naturally cannabinoids, phytonutrients and terpenes to engage the endocannabinoid system found in most mammals. The endocannabinoid system is responsible for maintaining balance in the body. Our unique combination of raw honey and full spectrum hemp helps increase bioavailability and absorption of naturally occurring cannabinoids.

Hemp is powerful alone, but in the presence of natural plant essence (terpenes) its effect is greater. We use a whole foods approach which includes using the stem and leaves and not just an isolate. This is the difference between a whole food and an isolate. Whole foods are simply better.
How much CBD is in your products?

Colorado Hemp Honey products are a whole food supplement manufactured with full spectrum hemp extract. Cannabinoids (such as CBD) are naturally occurring in full spectrum hemp extract.

Raw Honey employs a very specialized delivery method in the body for full spectrum hemp extract and therefore the cannabinoid content of each serving may often vary from serving to serving, however on our own internal testing and our third-party testing consistently shows the average quantity of CBD to be 5mg for our regular potency and 10mg for our Double Strength potency per 5 gram teaspoon (or single stick) serving.
Are your essential oils organic?

Yes, our oils are USDA certified organic.
Will full spectrum hemp extract show up in a drug test?

We make it a practice to never tell anyone they will pass or fail a drug test. Colorado Hemp Honey has near zero amounts of THC per serving and we lab test each batch. We encourage consumers to inform the person administering the drug test that they take a hemp product. 
How does CO Hemp Honey compare to other hemp oils in terms of potency?

Our hemp honey is an excellent driver and provides superior bioavailability as it coats the receptors in the mouth and throat increasing absorption before entering the gastrointestinal tract. Absorption rates vary from person to person. Generally, we have noticed absorption in as little as 15 minutes and sometimes a little longer.
What's the difference between hemp-derived THC (Delta-9) and CBD?

Hemp-derived THC (delta-9 tetrahydrocannabinol) and CBD (cannabidiol) are two compounds found in cannabis plants, each offering unique effects and benefits. While both are derived from the hemp plant, they differ significantly in their properties and applications.

THC is known for its psychoactive effects, producing the "high" associated with cannabis use. It interacts with the brain's receptors, providing euphoria, relaxation, and altered perception. THC is commonly used for recreational purposes and can be found in marijuana products.

On the other hand, CBD is non-psychoactive and does not induce a high. It interacts with the body's endocannabinoid system, promoting balance and well-being. CBD is renowned for its potential therapeutic properties, such as alleviating pain, reducing anxiety, and aiding in sleep.

Hemp-derived CBD products, including oils, edibles, and topicals, have gained immense popularity for their natural and holistic approach to wellness. They offer the potential benefits of cannabis without the intoxicating effects of THC.

Whether seeking relaxation or therapeutic benefits, understanding the distinctions between hemp-derived THC and CBD can help you make informed decisions about your cannabis experience. Always consult with a healthcare professional before incorporating any cannabis-derived product into your routine to ensure it aligns with your needs and preferences.

Indulge in the Sweet Bliss of Colorado Hemp Honey CBD Infused Honey!

Discover the perfect blend of natural sweetness and soothing CBD with Colorado Hemp Honey's CBD infused honey. Crafted with care and expertise, this delectable honey is the ultimate treat for cannabis enthusiasts seeking a delightful and therapeutic experience.

Key Benefits:

All-natural relaxation: Infused with high-quality CBD, this honey offers a calming and relaxing effect, perfect for unwinding after a long day or enhancing your cannabis experience.
Healthful nourishment: Packed with the natural goodness of honey, this CBD-infused delight provides essential nutrients and antioxidants, promoting overall wellness.
Versatile and delicious: Colorado Hemp Honey's CBD-infused honey is not only a health-conscious choice but also a versatile culinary delight, perfect for drizzling on your favorite foods or incorporating into beverages.

Embrace the synergy of nature's finest ingredients with Colorado Hemp Honey CBD Infused Honey. Treat yourself today and experience the soothing benefits of CBD in every spoonful.
Why has my honey crystallized?

It is a natural part of the process! We do not high pressure pasteurize our honey. It is taken from the hive and full of goodness and is not cut with syrup.
Is hemp honey safe for pets?

Most all mammals have a biological and neurological system specifically tasked to receive and process naturally occurring cannabinoids in hemp. A small amount of cannabinoids naturally occurs in the bodies of mammals. Our hemp honey products are human grade and many people choose to share it with their pets. We also offer a full line of Pet Specific products.
How much full-spectrum hemp is in 1 honey stick?

One honey stick is 1 teaspoon and 15 mg of full spectrum hemp extract.
What is the best way to open the honey sticks?

Go against the seal to open the stick. You can do this by pinching it.
How many times a day and what times should a person take the honey?

This depends on the individual. The best rule of thumb is to take it when you want to bee rested, bee calm, or bee happy!
Where do you ship?

We currently ship our product to all 50 United States. International shipping is not currently available.