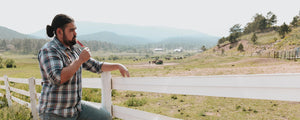 At Colorado Hemp Honey, we're not only dedicated to nurturing bees and their habitats but also to supporting our community. We support the Veterans to Farmers program and to Freedom Service Dogs of America by donating 10 cents of every product sold.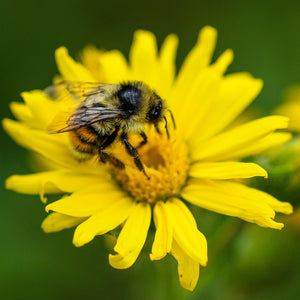 Empowering Our Bees
At Colorado Hemp Honey, our core mission is centered on the thriving existence of bees within an ecosystem of care and nurturing. Our commitment extends beyond the realm of beekeeping, encompassing a meticulous stewardship of the land, plants, and insects that have made their abode on our Parker, Colorado farm.
This profound sense of responsibility drives us to curate a diverse symphony of bee-friendly flora, a vibrant tapestry comprising lavender, clover, sage, sunflowers, and wildflowers. Beyond the nourishment and protection it affords our pollinators, this thoughtful cultivation serves as a cornerstone in fortifying the overall well-being and equilibrium of our local ecosystem.
Support Our Bees - Buy Their Honey!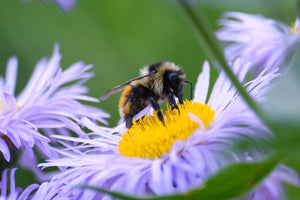 ADOPT-A-HONEY-BEE + Community Supported Agriculture (CSA)
As the bee population declines, we remain committed to responsible beekeeping through community education, backyard beekeeping workshops and support of locally sourced raw honey. With your support, we invest directly into establishing healthy bee colonies. Nick French, Bee Shepherd and Frangiosa Farms owner, raises his bees with organic practices. The honey used for Colorado Hemp Honey is pure, raw Rocky Mountain honey.
For more information on our farm and our Adopt-a-honeybee program, please visit the Frangiosa Farms website!
Adopt a Honey Bee
Supporting Our Community
Beyond the fascinating world of beekeeping, we hold a steadfast belief in the interconnectedness of all things, particularly within the fabric of our community. This profound understanding has led us to extend our commitment far beyond the honeycomb. With every purchase from Colorado Hemp Honey, you are contributing to a cycle of generosity and empowerment that reaches well beyond your own boundaries.
For us, giving back is an intrinsic part of our identity. It's a recognition that our actions reverberate far beyond our farm's boundaries, affecting lives, ecosystems, and the collective well-being. Through collaboration with two exceptional local charities, each purchase you make becomes a catalyst for positive change.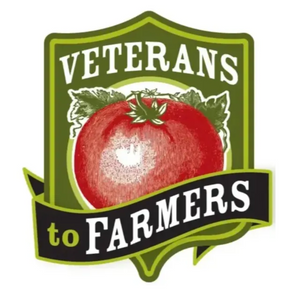 Veterans to Farmers
The Veterans to Farmers program empowers veterans transitioning to civilian life through agricultural training, enabling them to establish urban homesteads and businesses. This program serves as a holistic approach to fostering independence & resilience among veterans.
We donate 10 cents from every purchase of our Hemp Honey Jars to the Veterans to Farmers program.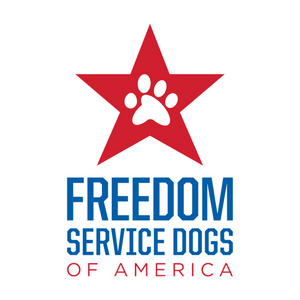 Freedom Service Dogs of America
We donate 10 cents from every CBD Pet Tincture sold to Freedom Service Dogs of America.
Freedom Service Dogs aid in training shelter dogs to become life-changing assistance companions for veterans in need, offering relief to those grappling with traumatic brain injury, spinal cord injuries, and post-traumatic stress disorder.