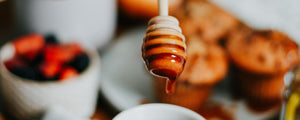 Our journey began with a passion for natural wellness and the remarkable benefits of hemp. From humble beginnings, we've crafted a range of premium CBD-infused products that embrace the power of nature. Rooted in Colorado's rich agricultural heritage, our story is one of dedication to quality, sustainability, and community support. Join us in experiencing the transformative potential of Colorado Hemp Honey.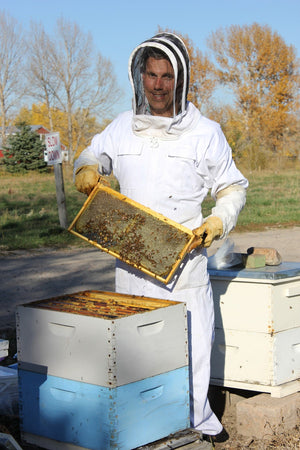 Meet Nick French, Founder
Nick French, a U.S. Marine Corps veteran, draws his knowledge from a blend of experiences including his military service and formal education. He delved into subjects like biology, microbiology, finance, and even tropical marine biology during his travels in Australia. Urban farming and beekeeping became a driving passion over the years, leading him to establish Frangiosa Farms. Nestled at the base of the Rocky Mountains, this farm boasts over a hundred beehives across urban spaces, rooftops, and backyards.
Focusing on bee health and sustainable practices, Nick has spearheaded initiatives like Adopt a Honeybee, a donations-based program fostering the growth of bee colonies while promoting education for budding beekeepers. Embracing natural and chemical-free approaches, he employs only essential oils and organic methods for hive care.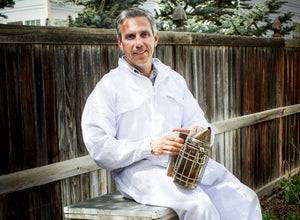 From Nature's Bounty to Innovative Creation
Nick's journey took a fortuitous turn when he recognized the harmonious blend of raw honey, hemp, and essential oils. This realization led to the inception of Colorado Hemp Honey in 2015. Every jar of this creation embodies the synergy of raw Rocky Mountain honey, full spectrum hemp extract, and the added benefits of essential oils, a reflection of Nick's commitment to holistic well-being.
The birth of Colorado Hemp Honey was fueled by a mission to provide a natural alternative for those grappling with various health issues, often exacerbated by conventional solutions. Nick's personal experiences with the opioid epidemic's toll on loved ones further motivated this endeavor.
Nick finds profound satisfaction in crafting products that contribute positively to people's lives. Guided by his rich background, he has unearthed a fulfilling career, collaborating with a diverse team who share his passion for natural solutions. As a committed beekeeper and entrepreneur, Nick not only leads backyard beekeeping workshops and school presentations but also contributes a portion of the proceeds from Frangiosa Farms and Colorado Hemp Honey sales to support Veterans to Farmers and Freedom Service Dogs of America.