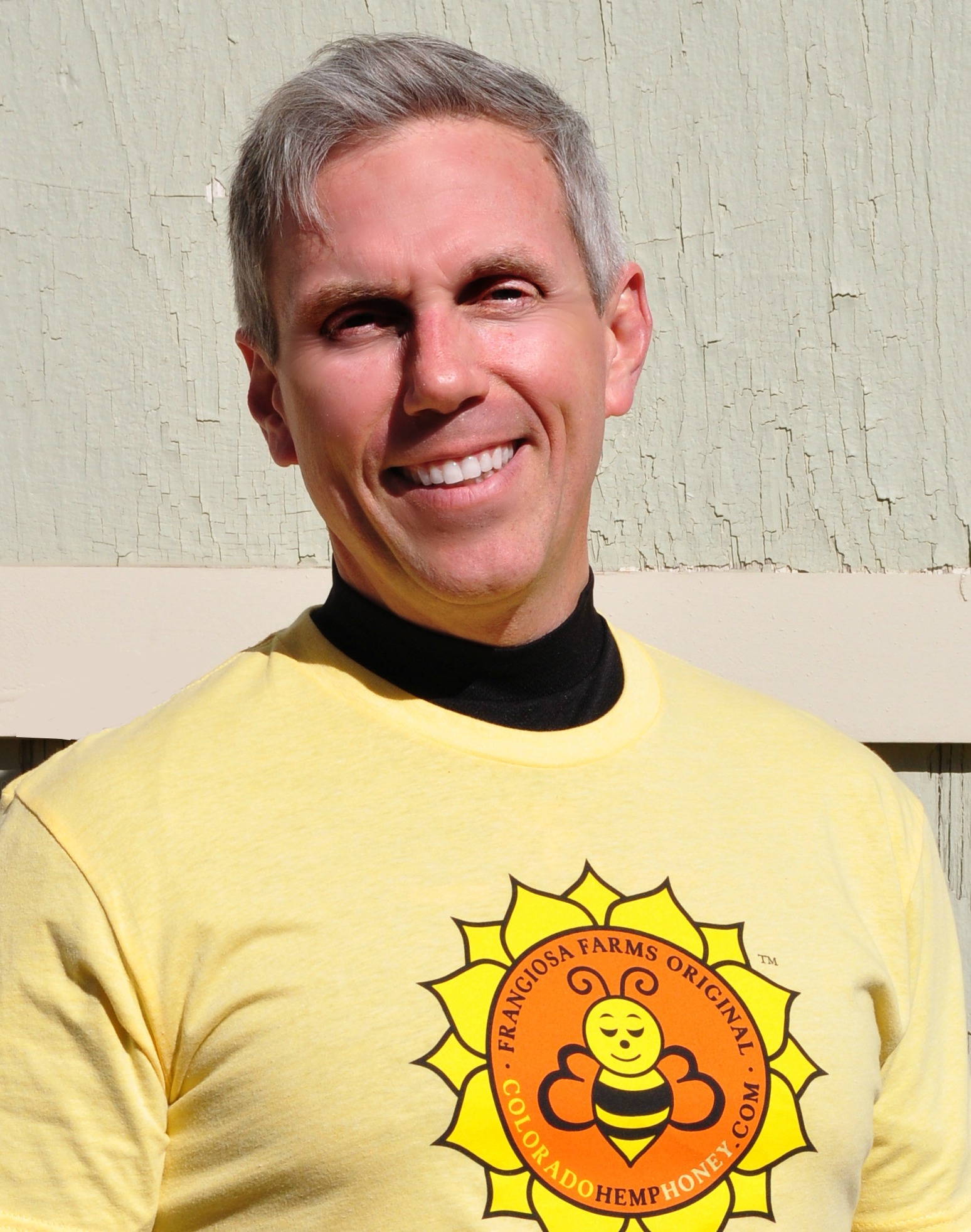 About Our Founder
Nick French has been keeping bees since 2008 in urban farms, on roof tops, and in backyards. His farm has nearly 100 hives, in 6 apiaries in and around Denver, Colorado. Nick helps the bees provide pollination services, educations to kiddies, backyard beekeeping classes, and the production of pure raw honey. In local raw honey you will find the greatest health benefits; allergy relief, skin care, digestive and immune support.

Nick has provided backyard beekeeping workshop, educational presentations to schools, garden centers, and to community supported agricultural projects.
Interests and Education: Nick has a wide breadth of knowledge gained through his time and travels in the US Marine Corps and through traditional education. His studies have included: Biology, Tropical Marine Biology (Australia), Microbiology, and Finance. Nick is passionate about urban farming, using an integrative approach to growing veggies, composting, backyard chickens, bees, and using a subterranean greenhouse; all on less than 0.22 acres!
The Value: When you support Frangiosa Farm you are making a difference in the battle to save the bee. We are committed to using every penny of your donations to buy more equipment to establish new bee colonies, develop programs that educate new beekeepers and supporters, and creating a bee business where the honey sales go directly back to creates more colonies. It is a sustainable loop where the bees help to save themselves!
The Focus: Frangiosa Farm is focused on natural, sustainable beekeeping practices that Frangosia Farms-11consider the long term effects of maintaining healthy bee colonies. If chemicals and pollutants in the environment are killing bees, it does not make sense to add chemicals to a hive in order to make them healthy.
The best way is to work with the bees. It is the only way! No Bees, No Food!