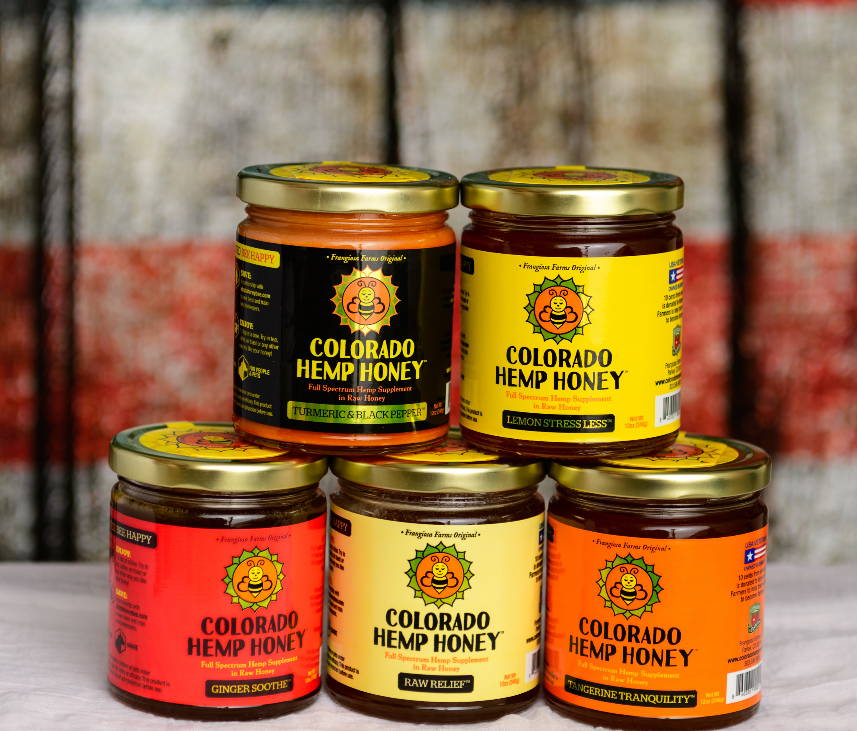 Make Colorado Hemp Honey a part of your daily routine for you and your pets!
Easily incorporate Colorado Hemp Honey into your life. Enjoy the benefits of raw honey, full spectrum hemp extract, and organic essential oils as a part of your daily routine!
Everyday Uses For Hemp Honey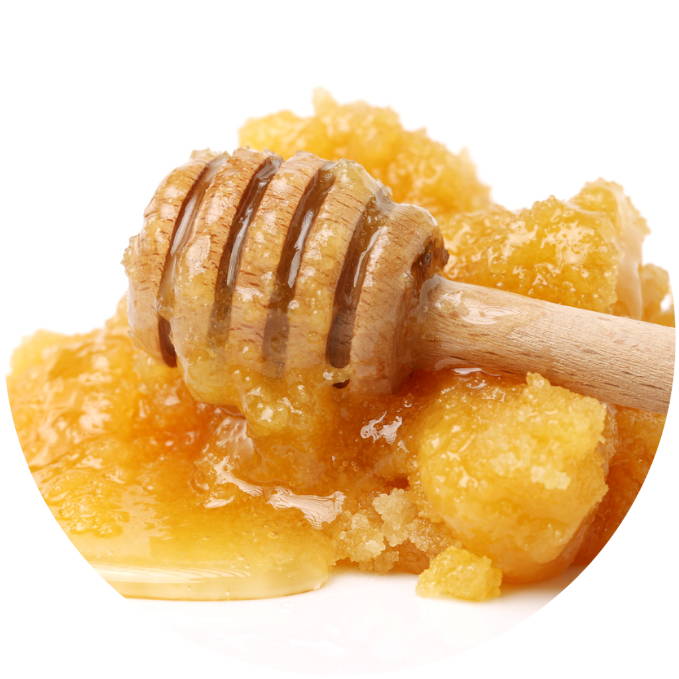 Raw honey is a product of nature. It will vary slightly in color, flavor, and consistency. Enjoy the diversity of nature through raw honey. It's a beautiful thing!
All raw honey will eventually crystallize. We do not pasteurize, filter, or dilute out any of the goodness like trace amounts of pollen and propolis from our raw honey. What the bees put in there stays in there.
Crystallized honey is still good. To re-liquefy, simply warm the jar in a warm to medium heat water bath and stir. Do not microwave.
For ages, honey has been a home remedy for coughs and a favorite way to sweeten drinks and snacks. The sticky stuff has grown in popularity as more people seek to reduce the amount of sugar in their diet. As an added bonus, the chemistry of honey makes it uniquely powerful in delivering herbal remedies throughout your system.
The naturally-occurring CBD in full spectrum hemp extract enjoys a similar reputation as a superhero in the food world. Research studies have found that CBD may help with things like your mood, sleep, and metabolism. Therefore, when you combine the power of honey with CBD, you get a doubly powerful punch. Mother Nature has always known this as honeybees and hemp flowers often grow near each other in the wild.
Colorado Hemp Honey provides this combination readily available.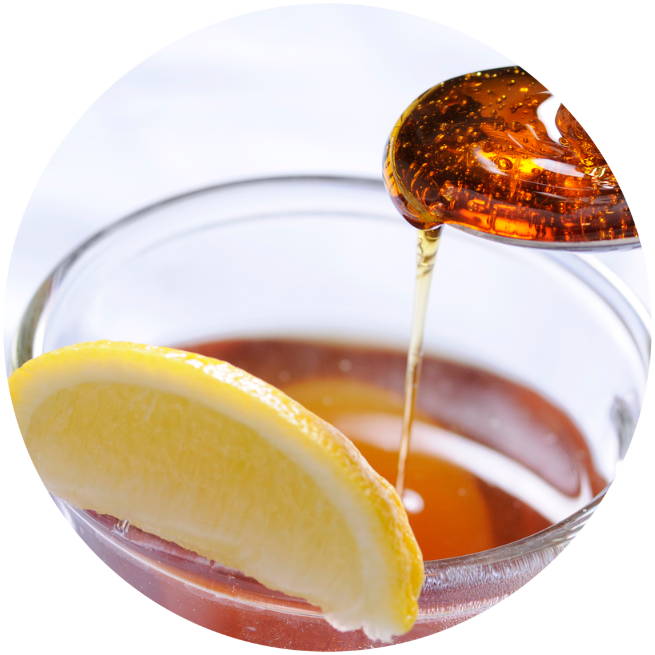 Open and stir. There's a rare chance you may see some separation of the extract and oils. If you do – it is just part of the experience! To ensure an enjoyable experience, stir first then enjoy.
Discover your serving size. Start small with your dosage and then increase. Use one teaspoon (5 ml) and then wait 30-45 min to allow your body to metabolize the full spectrum hemp extract, essential oils, and honey. We are all unique and our systems will respond at different rates. Slow down and relax.
Make Your Own Salad Dressings
A little olive oil, a little white wine vinegar, and a little jalapeno pepper mix beautifully with Lemon Stress Less Colorado Hemp Honey. The combination makes a
flavorful
dressing for a summer salad. Try it over fresh fruit for a snack or light lunch. This recipe probably contains far less sugar than your favorite traditional salad dressing from the store shelf. Small changes like this can cause significant improvements in your health.
Sweeten Your Tea
If you love a cup of tea before bed, try adding hemp honey in place of regular sugar. Not only is this a tasty alternative, but consumers describe a warming sensation all over within just a few minutes of consumption. You can choose from
several flavors
to add variety, including lemon, tangerine, and raw. New users should know that Colorado Hemp Honey can be powerful, so you do not want to overdo it. Start with just a teaspoon and add more until you find the formula that best suits your desires.
Get Better Rest
Many users of Colorado Hemp Honey report that it helps them sleep better, regardless of the method of consumption. Some sip it in tea, while others eat a spoonful at bedtime. The Tangerine Tranquility flavor is a favorite of those who enjoy hemp honey as a sleep aid.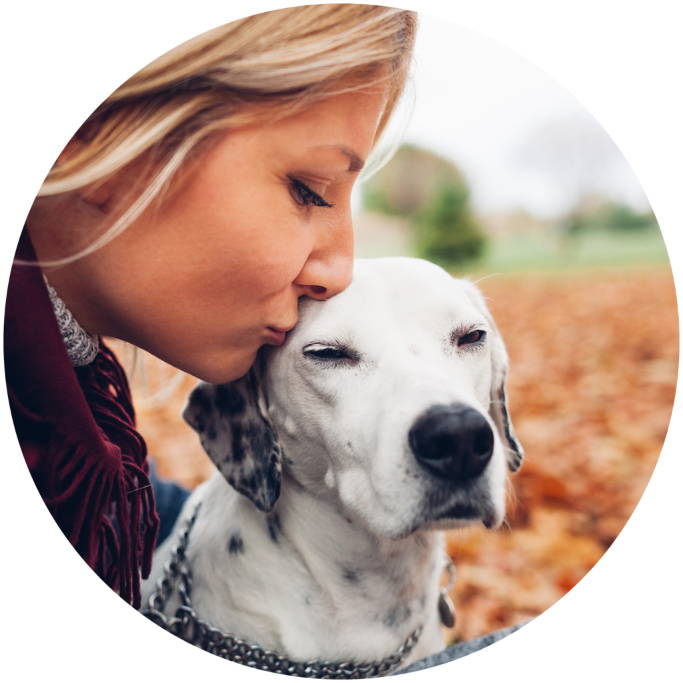 Share with your furry friends. Cats and dogs benefit from Colorado Hemp Honey as well! Start with about 1/4-1/3 of a standard serving size drizzled on food at meal time. Observe and adjust as needed.
Soothe Your Pets
Dogs and cats can suffer from many of the same health issues as humans. Inflammation, digestive issues, and difficulty resting affect your precious pets from time to time. When those issues crop up, try putting a little Colorado Hemp Honey in their food. Pet parents have reported improvement in their pets' health conditions with less than a teaspoon daily.
Take It With You Anywhere
Hemp honey sticks make it easy to take your Colorado Hemp Honey with you when you're on the go. These little sticks ride safely in your backpack or purse. Grab one, tear off the top, and then squeeze it into your drink, on your dessert, or directly into your mouth.
Keep It On Hand
As CBD honey becomes more widely available, more innovative ways to consume this naturally occurring gift arise. Whether you are looking for help with your own situation or your pet's issues, you will likely find a form of hemp honey to address the need.
More Uses!
---
Sleepy Time:

1 teaspoon of your favorite Colorado Hemp Honey in chamomile, peppermint or lemon ginger tea before bedtime or enjoy a single serve Colorado Hemp Honey Stick.  

Bee a Purist

: You can eat Colorado Hemp Honey by the spoon. Go on and try it!

Sweet & Perky:

Tangerine Tranquility and peppermint tea is delish!  

PB & C-Bee-D:

Peanut Butter and Tangerine Tranquility never tasted so good. Add a banana for extra wow factor!

Try Lemon Stress Less

with chamomile tea to relax. Make sure to use decaf, herbal teas before bedtime!

Coconut Tangerine Tranquility

 

Pancakes

are a breeze to make. Just substitute Colorado Hemp Honey as your sweetener!

Lemon Stress Less Chicken Wings

are always a big hit. Use Colorado Hemp Honey Lemon Stress Less to create your great tasting glaze!
Check out what our friends at Wake and Bake cookbook.com think about using us in their recipes!