Wholesale Information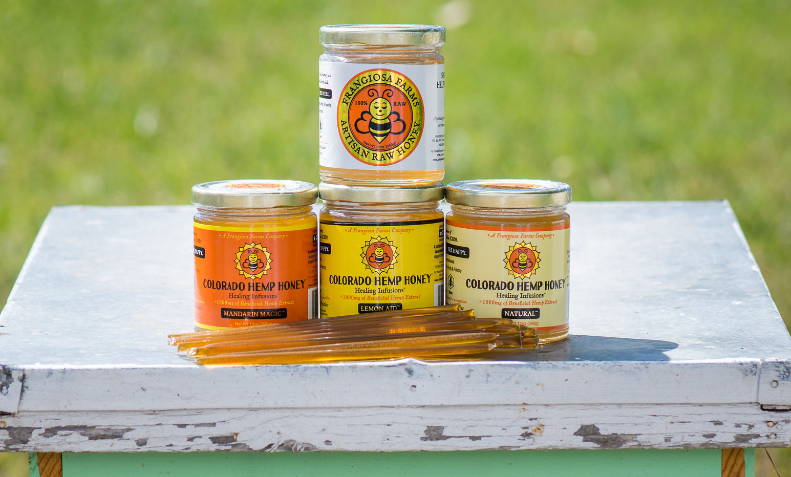 ---
Stand out in your market by offering Colorado Hemp Honey. Our honey is more than just CBD. It is the ORIGINAL raw honey infused with full spectrum hemp extract.
We offer our honey in 12oz jars, 6oz jars, 10 pack sticks, and single serving sticks.
We directly support you as a wholesaler by providing you with a welcome kit containing marketing materials and access to Colorado Hemp Honey University for you and your employees. Learn all about the product and how to talk to your customers about the benefits. Our honey is more than just CBD - it is a delicious way to experience the benefits of both raw honey and hemp extract!

Colorado Hemp Honey is currently thriving in the following markets
Natural and health food stores
Gift stores
Pet stores (our honey is a shareable product!)
Spas and salons
Float centers and salt caves
Yoga centers
 

Interested in carrying our product for your customers? Please reach out to one of our account managers or distributors that best meets your needs for wholesale pricing and information.

Mark Pennington
Florida, North Carolina, South Carolina, Tennessee, Virginia, Montana, and Colorado stores
mark@frangiosafarms.com

Remi LeMay
California and Arizona pet stores
remi@frangiosafarms.com

Kalyn Wolf
Arizona and national float centers
kalyn@frangiosafarms.com

Traci Dosmann
Yoga, gift shops and retail locations nationally
traci@frangiosafarms.com

Julie Klouda
Pet food representative from the Packer Mellem Group for Colorado, Wymoing, Utah, New Mexico, Minnesota and the Pacific Northwest.
julie@packermellemsales.com

The CBD Boutique
New Mexico
orders@thecbdboutique.com

PFX
Washington, Oregon, Idaho, Montana, and Wyoming
rebekah.rosand@petfoodexperts.com

Monarch Pet Products
Colorado and Wyoming
jeff@monarchpetproducts.com

T-DY Distribution
Texas, Oklahoma, and Louisiana
sales@tdydistribution.com